Your Wedding Dress is an Extension of Your Personality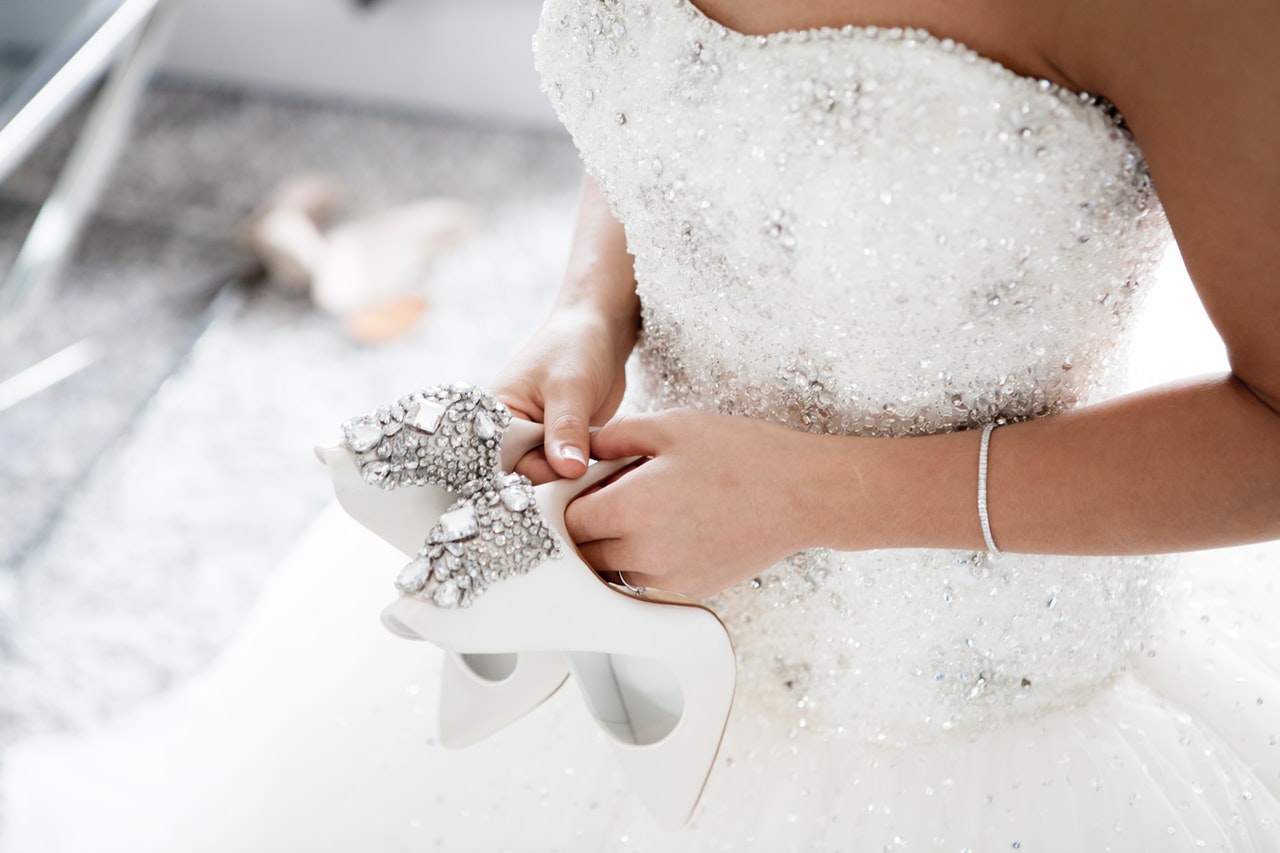 One of the highlights of your wedding should be choosing the dress that you intend to wear. Outside factors or other people should not influence this.
You shouldn't feel pressured whatsoever into wearing any specific style of wedding dress.
Your wedding is a time when you can express yourself in a manner that you can remember for the rest of your life.
Just as you have chosen your partner, you should find a dress that you love and that you feel good wearing.
It is wise to get the advice of people who have some idea of dress sense and can help you choose a dress that is not only gorgeous but flattering for your particular body shape.
A dress that suits you will also make you feel a lot more comfortable
Getting professional help even in the form of a beauty consultation can make a massive difference to the way that you look on your wedding day and it is well worth investing some time and money on this aspect of your wedding even if you have to save money elsewhere and reduce costs on other aspects of the wedding plans.
The bride is the center of attention on the wedding day, and it is more important than other factors such as the reception and decorations.
Getting in good shape and improving your nutrition in advance of your big day can also help you look a lot healthier and happier. It'll help you to maintain a glowing look throughout the day.
It can be a very tiring day with all the fuss and bustle so being in shape and well-rested before the big event will make life a lot easier. Don't stress out if you feel you aren't in the shape that you would prefer to be in as that will just have a detrimental effect on the occasion. Just do the best you can in the time you have and then enjoy every moment of it without further concern.