Digital Dating Options for Curvy, LGBTQ+ and Successful Singles
The Digital Dating Options for the Curvy, Plus Sized Crowd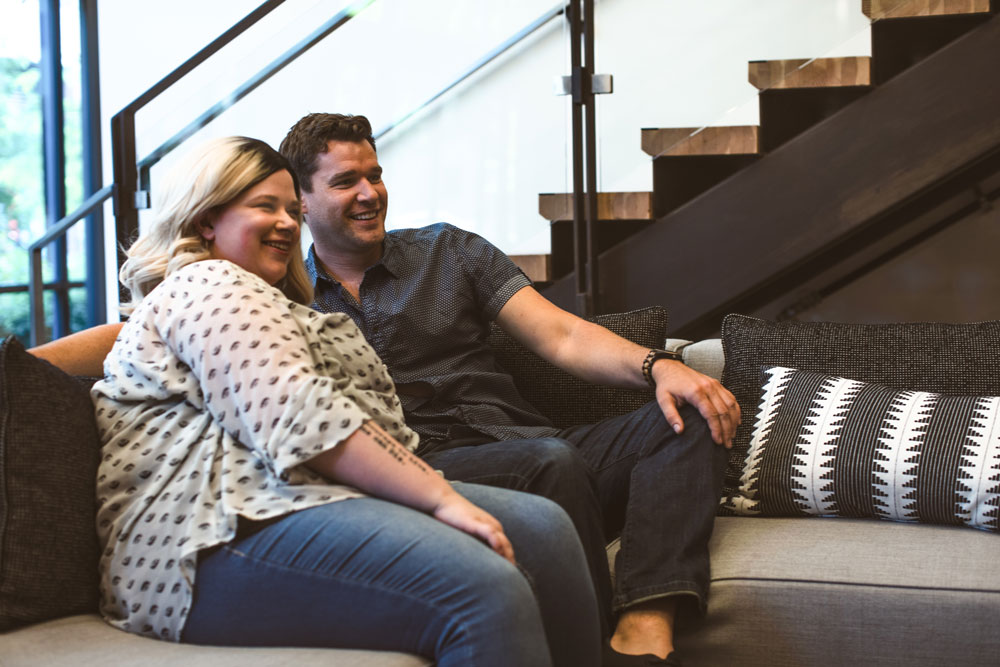 Digital dating options make it possible for the curvy, plus-sized crowd to have online dating success without facing the challenges that sometimes occur in a public setting. Online dating options have changed the way we date and how we view dating.
Many seekers of love have found love, friendships, and even hook-ups through sites that flaunt the curvy bodies rather than shame them. You may occasionally get a creepy person who shames your photo because you're plus-sized, but it happens rarely.
Now that photos accompany dating profiles, you can see exactly what you're getting. Be honest and don't post pictures from years ago. That type of behavior can only end in disaster.
Some great options for dating within the plus-sized crowd include BBWCupid. 
It's an excellent option for those interested in serious dating and developing long-term relationships with those plus-sized singles out there.
This premium, plus-size dating service is a part of the Cupid Media network that was established in 2005.
It's been around a while, which can only mean that it's committed to service and finding the perfect match for you.
WooPlus is another dating service that is women-friendly.
It offers pretty much the same environment where users can chat, post pictures and become more familiar before the first person-to-person date. When you decide on a plus-size dating site to try, be honest and post honest photos. Don't try to second-guess the images you've chosen. Ignoring that inner-dialog and going with your gut feelings makes you stronger and more confident.
Take risks, such as asking the guy out if you're a woman rather than waiting for him to make the first move. Online dating sites for plus sizes can help you get rid of that fear of rejection that may have kept you on the sidelines.
On any type of dating site, you may find those who are just plain evil. Know that there is a big difference in someone who admires and loves your body and another who has a fetish about plus sizes.
If the so-called match makes out of line comments about your size and continuously encourages you to eat more and gain weight in an unhealthy manner, the person is likely a no-go.
Most dating sites have safety options that make it more challenging to engage in unwarranted activities such as body-shaming. When searching for a dating site to fit your needs, look for one that features these options, and you feel comfortable using it.
Digital dating has changed the lives of many who have previously feared to put themselves out there for everyone to see. Getting to know a person is much preferable than going by looks alone.
Digital Dating for the Gay Community
Over the past few decades, more and more people have found themselves coming out as gay or lesbian. And with that, it was initially difficult for them to find partners to date. However, with the advent of online dating, the gay community was soon able to find that place. In which they could quickly date without that awkward period of wondering if the person they're trying to date is also homosexual.
First, there are apps and websites that are explicitly made for LGBT communities.
Chappy, for example, is an app specifically for gay men.
It is made by Bumble, a hugely successful dating app of its own. There's no cost to use it, and it's just as good quality as any other major dating app.
HER is a top-rated app for LGBT women.
It allows a wide variety of settings for genders, specific sexualities, and even updates on local LGBT events and news. HER is an excellent app for dating as well as building up a community of friends. One issue that some people have found with these apps is that they have a lower number user bases than other dating apps.
However, many of these companies have added settings over the years to make their apps more inclusive. Most popular dating apps today, even if they're predominantly used by heterosexual people, have plenty of settings for LGBT people.
Tinder, for example, is one of the most popular dating apps worldwide.
It as settings that allow you to specify your gender and adjust your search results, whether you're looking for men, women, or both. The advantage of this is that Tinder is already a massively popular service, so you may be more likely to find matches by using it. You can always use it in conjunction with some of the other apps named earlier.
OkCupid is another website that has become increasingly popular among the LGBT community.
In a similar fashion to Tinder, OkCupid has a wide variety of LGBT options. They have settings that you can use to find exactly who you're looking for, whether you're interested in dating or short flings.
OkCupid uses matchmaking algorithms. It helps do the matching for you instead of you having to spend time swiping through profiles. By putting in specific parameters in your filters and profile, you can help guide the algorithms towards what kind of people you would like to be matched with.
Digital Dating for Successful Singles
If you've found a great deal of success in life, the chances are that you want to date someone who has accomplished something similar. If you intend on dating long term and having a serious relationship, with the possibility of marriage later down the line, income certainly plays a factor.
The two of you will be working together to provide money for a home and your children. We are sure that you don't want to be stuck with just one of you pulling all the income. One of the best websites for successful singles is EliteSingles.
EliteSingles takes in a lot of success-based information about you, such as your occupation, education status, and income.
A vast majority of the users on this website are successful people with college-level educations at least. The entire purpose is to match you up with other people of similar esteem.
EliteSingles works on a matchmaking system, meaning that the website uses algorithms to match profiles based on their compatibility. This takes things into account, like geographical location, age, personality, and educational status.
Matchmaking systems allow you to focus more on work or hobbies instead of having to swipe through profiles individually. You can rate the matches that the system gives you to improve its algorithm and get more personalized matches each time.
It's essential to have someone of a similar educational background as yourself when you're looking for a partner. It will give the two of you common ground to work off of.
If you have similar levels of intelligence and education, you can easily talk about more profound and more sophisticated topics with one another. You can't get that from just any typical relationship.
It helps even more if the two of you come from similar fields of study or work. For example, if you work in the medical field and happen to meet someone who came from the same field. You'll understand a lot more about each other's jobs and the demanding requirements of them.
It becomes a lot easier to talk about your day at work if you both understand each other's jobs. Also, the vocabulary that accompanies them. You can even talk to each other about what drove you to your jobs and your career paths. And potentially also find an opportunity to work with one another at the same location. No matter what, you'll find someone with a similar work ethic and knowledge through this site.
Dating Apps That Help Connect Dog Lovers
It had to happen sooner or later – dating apps that help to connect those who love dogs and consider them a significant part of the family. Now, there are several dog-lover dating apps, and they're becoming trendy.
Dig is one of the dog lover apps that are making an online impact on the way we meet people and form relationships. A relationship can rarely work if your dog and the person-of-interest don't mesh.
That's where Dig comes in.
Dig's founders, Casey and Leigh Isaacson realized a need for people to connect based on what's truly important to them – their canine companions.
The Dig dating app helps to connect those who want to find a relationship based on having dogs now or in the future. The site will help you set up dog-friendly dates and zero in on places to meet and have fun with your furry friends.
The Dig app makes it easy to set up a profile for you and your dog. It helps you narrow down the choices based on the size and personality of your pet. Dig has been dubbed as the dog person's dating app.
Another popular dog-lover dating app is Tindog.
It is based on the Tinder app, but it's an app that focuses on people with dogs. It works similarly. You can swipe one way on the profile photo if you're interested and the other way if you're not.
Sniffr is an excellent app if you're only interested in the casual side of the dating world.
Although the app was designed to help you find your perfect dog-loving companion, you don't have to swipe one way or the other to make a possible connection.
Instead, Sniffr informs you of dog events in your area. Plus, dog lovers and lonely dogs and their owners who are looking for socializing and companionship. One great feature of Sniffr is if your dog is stolen or lost, you can alert the Sniffr members to be on alert.
If you think of your pet as part of the package – date you, date your pet too – you may want to try the dating app, Date My Pet. The tagline for the site is Date me, date my pet because most people consider their pets as a package deal.
Date My Pet offers many options to dating with a canine companion.
There's a full desktop version of the app if you're sick and tired of swiping one way or the other as other apps require.
There's also an excellent spam detector that helps cull out the virtual traps that lurk at every online turn. If you'd like to find someone you can relate to about the dog in your life and explore a relationship with, try one of the dog-lover dating apps.