Bachelorette Party Games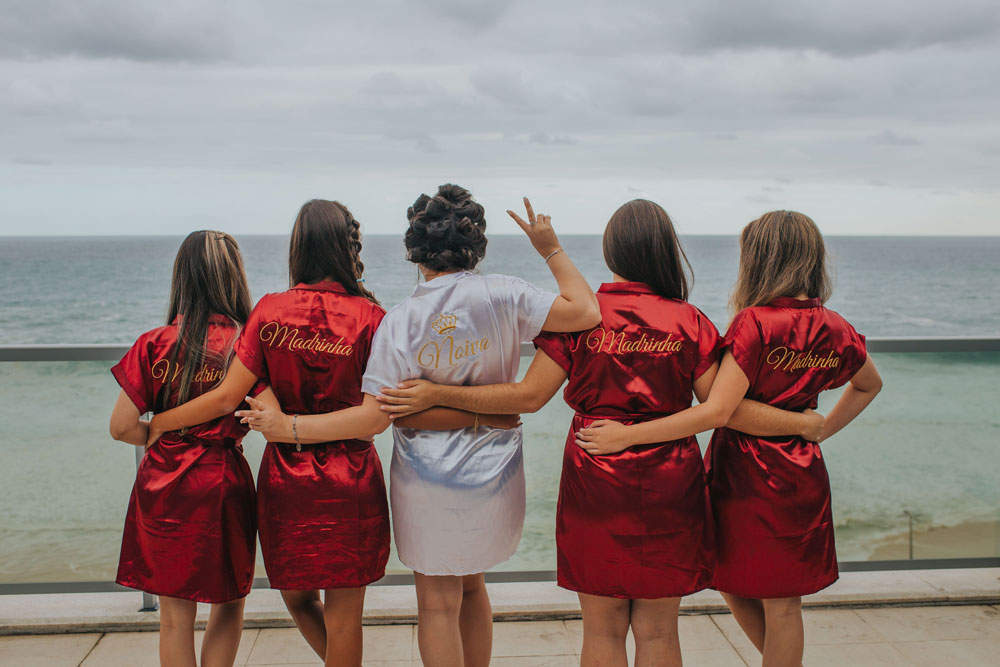 What exactly is a bachelorette party and what it is for?
Most definitions of the term bachelorette party include the description of a celebration for a woman and her friends who is about to be married.
Some said it is a pre-wedding party, celebrating and recognizing the end of single-hood so for one last time to celebrate with the Bride to Be and her friends before the marriage nuptials.
While in Europe, this celebration is called Hen's Night. In Canada, it is known as Stagette, and in Australia, it's known as both.
In earlier times the bachelorette parties were much simpler and more covered by the Maid of Honor. As time has gone on and the parties became much more elaborate, it is much more common for the bachelorette party to be thrown by the Maid of Honor with help from the other bridesmaids and other attendees.
Customarily it is more of a group decision to plan the party and all of its destinations and supplies with all the girls chipping in to help in costs of the bachelorette party festivities. The term originated out of the male celebration for the groom known as the Bachelor's Party.
Nice Bachelorette Party Games
Planning a bachelorette party is one of the easiest parts of a wedding to plan. There are literally hundreds of ideas for things to do and a myriad of options for games. Many of those ideas are a bit on the racy side, but there are plenty that that are just plain clean fun.
For example, one popular bachelorette game involves asking the guests to become poets.
Ahead of the party, take 50 index cards and on half, write romantic things, like "roses", "cuddly", etc. On the other 25 cards, write very non-romantic words or phrases, like "nose hairs" or "ironing". Then have each guest draw one card from each pile. They should then create a silly poem based on the two very different words or phrases they have chosen, for example, "Roses are red, your nose hairs are ewwwww."
One fun game that is sure to engender at least a few laughs is "name that item".
Take a paper bag (a fabric bag is better if you have one) and fill the bag with typical "male items". The items might include a razor, a money clip, a tie, shoe polish, etc. Seal the bag, or fold it over really well. Then have each guest feel the bag and try to guess the contents. Have them write their guesses on a piece of paper. After everyone has had a chance to feel the bag, the contents are shown and the person with the most number of correct guesses gets the bag of male-oriented items.
Here's a fun idea.
This game might take the whole of the bachelorette party, but it's a fun one that involves all the guests, helps them get to know one another and provides video proof you all had a good time. You need video cameras for this game, so if the host only has one camera, be sure to ask guests to bring more video cameras. Make sure you also have enough blank tapes for this game.
Depending on the number of guests at the party, you'll divide the party into two or more groups. It's best to divide the group into teams small enough so that the whole team can get into one car. So you'll have maybe five women on each team. You'll give each team a video camera, blank videotapes and a list of "scavenger hunt" type activities they must perform and tape.
Some video scavenger hunt ideas include having a complete stranger sing the national anthem, having a member of the team sing "I wish I were an Oscar Meyer hot dog" in the meat section of the grocery store and taping a stranger who can do a good impersonation of John Wayne.
The teams should be given a specific amount of time in which to complete their assigned tasks and then return to the party location (ideally, a home, in this case). The videos are viewed and the teams vote on the team that did the best. Bonus points are given for the team that creates their own stunts.
An icebreaker game isn't a bad idea.
This isn't perhaps the most intellectual of an icebreaker game, but it will likely break the ice early in the evening before you head out to other events. Play a game called "I never…" and see who takes the most drinks. So the first woman says, "I never…" and completes the sentence. The women who have done the thing the first woman says she's never done take a drink. Then the next woman claims to have "never" done something.
Some suggestions for this game are: "I never …"
Lied about my age
Shoplifted
Got a speeding ticket
Lied about my weight
Ran naked through my house
Naughty Bachelorette Party Games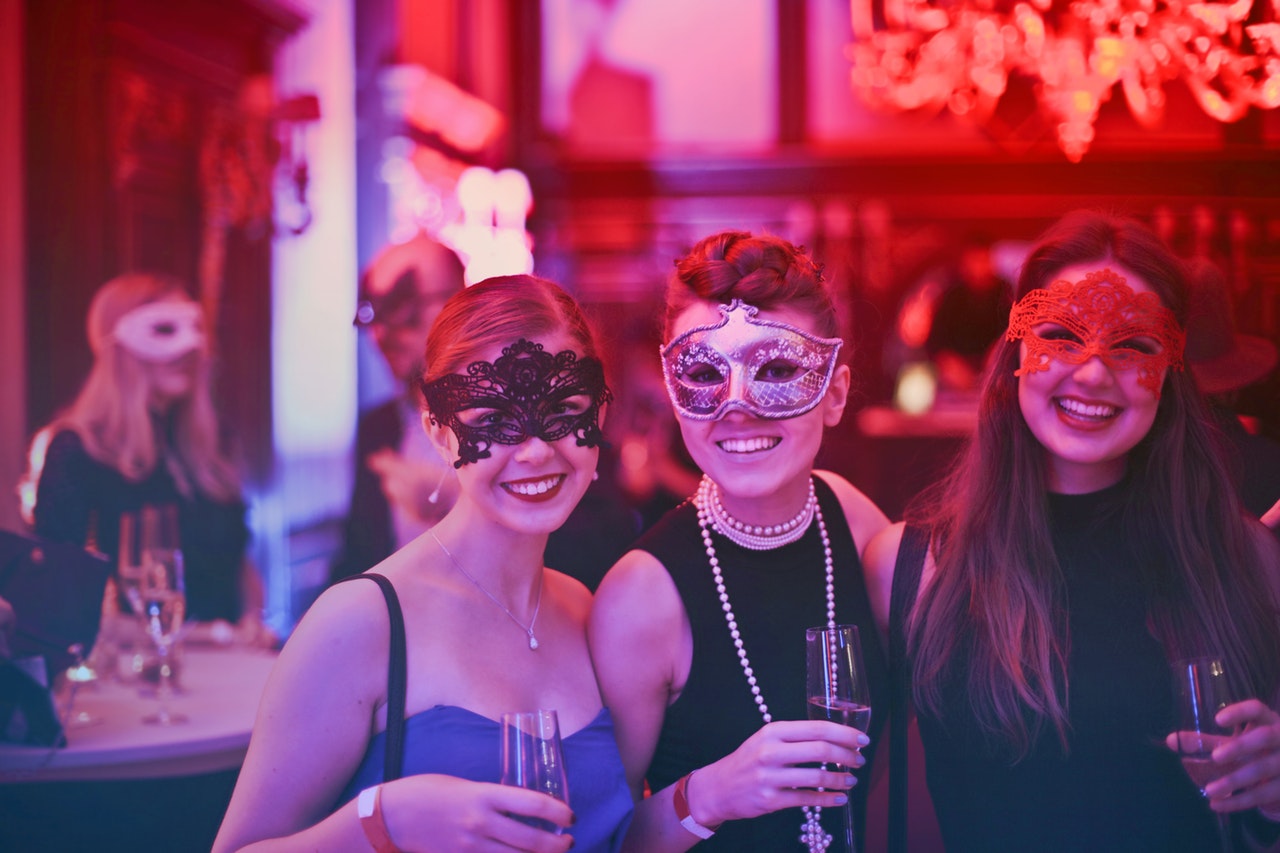 If you are planning a bachelorette party and want to include some naughty games, the possibilities are endless. The games and activities can just barely stretch into the naughty category or they can be all-out embarrassing dirty games.
Before planning any of these games, make sure the bride is willing to play along with them and is outgoing enough for the "public naughty" games.
You don't want to put her on the spot or make her feel uncomfortable. However, if she's game and willing, many of these games are very popular and extremely fun for girls who enjoy a good time.
First up is "Suck for a buck".
Buy a plain white T-shirt and letter on it with fabric paint, "suck for a $", attach Lifesavers candy to it and have the bride-to-be wear it. When you go out that evening, try to solicit men to suck the lifesavers off the T-shirt. At $1 a man, this is a nice way to pay for a few drinks while you're out as well!
If the bride isn't comfortable with the Lifesaver idea, have her wear a candy necklace or bracelet instead and have the men simply bite off a piece of the candy necklace/bracelet.
How about the game where you ask the guests which of them would like her virginity back? The women who say yes line up and are each given a maraschino cherry in a bowl. They are told they have to eat the cherry without using their hands. Doesn't sound so hard, right? In fact, it gets a little tougher and messier when the host then adds a squirt of whipped cream to each bowl and the women have to find and fish out the cherry all without using their hands.
This activity isn't quite so naughty, but it could be, depending on the bride's expressions.
As she opens her gifts, and this is assuming there are gifts at this bachelorette party, someone writes down all her expressions as she opens each gift. So there might be "oohs" and "aaahs" and "how cutes" coming from the bride. Once she is done opening gifts, someone says, "If we were outside (bride's name) hotel room on her wedding night, this is what we'd hear" and you then list the various expressions and comments she made while opening her gifts.
Believe it or not, there are hundreds of products you can buy for steamy bachelorette parties.
From fake penises to pin on pictures of hunks on the wall to portable stripper poles, it's all out there. How about a penis piñata? You could make a game out of who gets to hit the piñata. Turn any drinking game into the piñata game. For example, if the guest would normally take a drink, instead they hit the penis piñata. You could fill the piñata with the always- popular candy, but you could also fill it with sex toys, just to add to the spiciness of the game.wedding
If the bachelorette party is going to be held at a bar or somewhere other than home or in a hotel room, there are a myriad of activities you can come up with to entertain the girls. For example, create a series of challenges. One challenge might be to wander up to a man at a bar. If he were munching the bar-supplied nuts, the challenge would be to say, "Mmmmm. I love a man with salty nuts".
Bachelorette party games are not only designed to bring fun to the party but sometimes to help people get to know one another.
This might be a good opportunity for the bride's best friend to get to know the sister of the groom, or for the bride to get close to the groom's cousin or niece.