Pre Wedding Activities and Pre-Reception Activities
Pre Wedding Activities
Planning pre-wedding activities is a little something extra that's not required, but certainly fun and entertaining for the guests. If the bride and groom keep in mind the distance some guests have traveled and keep activities relevant to that level of fatigue, they're sure to hit on some winning activities.
As you go about planning activities for the wedding, keep in mind other factors as well. Do many people have children with them? Will you provide childcare, or will the children be participants in the activities? If you have several older guests, perhaps you can tailor activities in a way they can participate as well.
Some of the more popular pre-wedding activities include things like a group manicure. All the women in the wedding party or ho are close to the bride (and indeed this could consist of men if they like manicures and want to hang out with the ladies) head to a nail salon and get their nails done. This can be relaxing for many women and provide a welcome respite from the hustle and bustle of the wedding weekend. The men might choose to golf or play a game of tennis while this is going on.
If the wedding is on a Saturday night, for example, they might choose to provide a Friday activity, especially if most guests are local to the wedding. You might have a wedding luau. Many times pre-wedding activities center around bachelor and bachelorette parties, but what about a stag party that includes all the members of the brides and grooms families? You could plan some fun (and appropriate) games and head out to a restaurant for a night of fun and games. Be sure to limit the drinking and carousing as this might not sit well with some family members.
Here is a fun activity that can be done right before the wedding.
Have someone begin a gift basket. The theme of the basket is "advice for the couple," and the best man or maid of honor can start it. They take the basket to someone else's house, perhaps an aunt or cousin, and leave it on the doorstep. That person adds an item (a book on how to end spousal arguments? Or a CD of romantic music?) and brings the basket to someone else's house. This activity can begin a week or two before the wedding, and everyone should know it is coming around.
Circulate the basket on the weekend of the wedding, but this ill only work if everyone is local and if they know the basket is coming. In this case, it also might be helpful to have someone bring the basket to a house, collect the item and take the basket to the next location, reducing the need to have each person take the basket to its next location. Once it's full, someone can be in charge of putting the basket items together, wrapping it all up to make it look nice and bringing it to the bride and groom. It can be delivered right to the wedding as a gift in and of itself.
Whatever activities you choose, be sure to keep in mind the needs of your guests and the limitations of those guests. If you want to plan an activity that includes everyone, and you choose golf, but grandpa is in a wheelchair or uses a walker, that might not be the best activity to plan.
Pre Wedding Reception Activities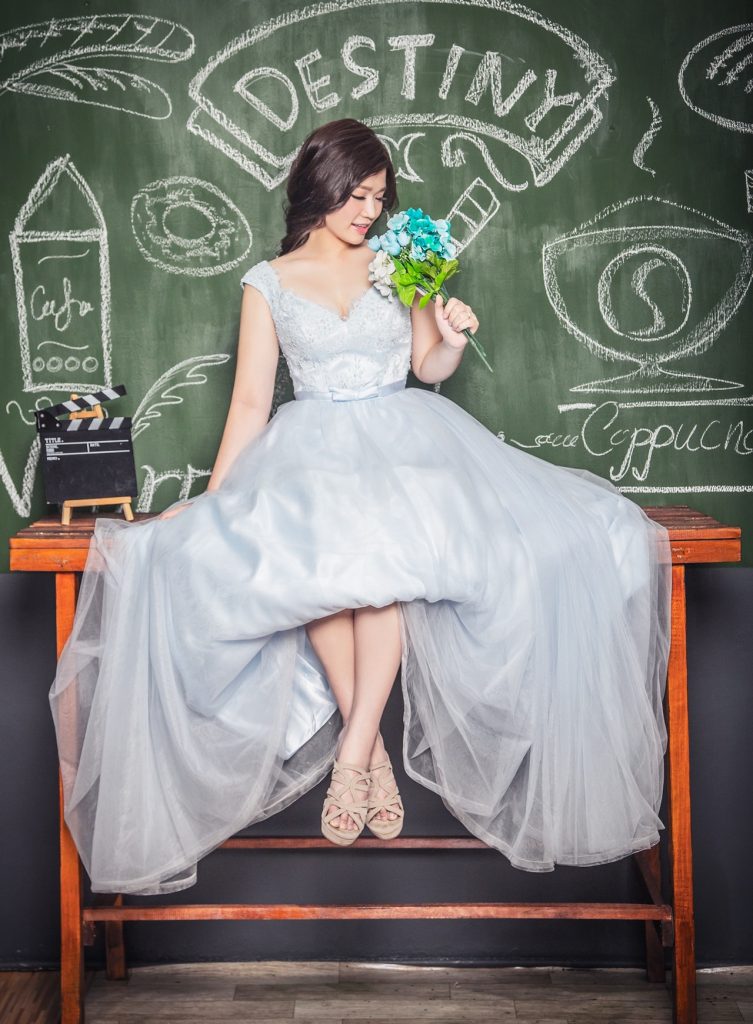 There are so many little details to worry about when planning a wedding some might get forgotten. One tiny aspect that often gets overlooked is how to keep guests entertained before the wedding reception "officially" begins.
There is no requirement that brides entertain their guests at all. After all, they have already attended your wedding ceremony (which was undoubtedly engaging and entertaining, right?). They will soon get music, food, and drink. What more could they want? It turns out, a lot. While the bride and groom are off having pictures taken, the guests are left to their own devices. They are chatting with other guests and wondering when the buffet will open.
In that light, it's worth at least considering some pre-reception options for keeping wedding guests entertained until the reception begins. Here are a few options, some tradition, some not so, but still fun.
First, you can do the traditional thing and provide guests with drinks and perhaps some light snacks. If the wedding is in the summertime, how about providing lemonade and iced tea? Or if it's the winter, coffee, and hot tea, or even hot cocoa depending on the style of your wedding. Providing a light snack isn't a bad idea either. That can be some appetizer-type food or just nuts, especially if the meal will be substantial.
Now, if you want to stray from tradition, there are many options. Some brides opt for entertaining the guests in the most real sense of the word. Clowns, anyone? How about live music?
If you want to venture into the fun and funky, consult the party planning pages of a local children's or parent's magazine.
Here, you can find people who will entertain your children at their birthday parties. Many of them will happily take on wedding jobs as well. You can hire a clown to make balloon animals for the kids (and adults) in attendance or to juggle a few things. Some clowns are authentic entertainers. They will happily get the crowd involved by fetching items out of women's purses and juggling them.
Other non-traditional options for entertaining your guests include hiring a band to play music beforehand. If you plan to have classical music at your wedding, you can have a band come and play covers of current pop songs. On the other hand, you can simply have your hired band arrive a bit early to entertain guests waiting for the full reception to begin.
If there are many children at the wedding, it's not too expensive to hire a children's band to sing and entertain the children for a bit. Then if the kids are a bit bored at the reception, they'll still have the memory of the earlier entertainment with them. Also, while the children are being entertained, the adults can have a chance to chat. They will surely thank the bride for thinking of them in that way.
Some other options for entertaining your restless crowd before the festivities begin are to include them in the reception before it begins.
This is a great time to ask people to sign the guest book and write something meaningful since they will have more time than they would usually have as they file into the reception hall.
If the reception and the wedding ceremony take place in the same location, but the bride and groom are off having pictures taken, it may not seem as if there's this dilemma of how to keep the guests entertained, but they're in fact, is.
In this case, you can have servers circulate with appetizer trays. Or you can do something more elaborate, such as some of the suggestions above. One popular option doesn't involve entertaining the guests at all. Say the wedding is being held at a historic house or mansion.
During the lull before the reception, guests can be given a tour of the property. If the wedding and reception are both being held at the couple's new home, a tour of the property might be in order (assuming the guest list is relatively small).